Do you have any of these concerns about inheritance procedures in Japan?
Your concerns
You want to understand what the inheritance procedures are if you inherit assets in Japan from a non-Japanese national who has died

You want to know what kind of documents you need to provide as an heir in inheritance proceedings involving the assets in Japan of a non-Japanese national

You want to

have

someone

take care of all the procedures necessary for a cash distribution of the inherited property (i.e., the estate of the deceased) among the heirs

You want to take necessary procedures from outside Japan for inherited assets in Japan

You want to take inheritance procedures for assets located outside Japan

Disposal by sale of inherited real estate located in Japan

Conversion to cash of inherited assets located in Japan, with cash remitted to the heir(s)

Help consulting with foreign lawyers
How Kobe Legal Partners can help you
We can provide the following assistance with regard to inheritance matters involving a foreigner nationals:
Researching foreign inheritance laws and international private law
Collection of documents evidencing the inheritance
Translation of foreign language documents
Name change for real estate (inheritance registration)
Inheritance procedures when the foreigner is the heir
Inheritance procedures from overseas for assets located in Japan
Wherever you are in the world...
For those who live at a distance, we are happy to consult with you with our user-friendly Web-based meeting system.
We also welcome inquiries not only from the Kansai area (i.e., Osaka, Kobe and Kyoto), but also from other parts of Japan and overseas.
Related posts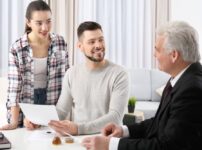 2022/3/9