Do you have any of these concerns about setting up a company in Japan?
Your concerns
I would like to set up a company in Japan, but want someone else to take care of all the
procedures.
I would like advice about which corporate form is best for me.
I would like to have everything from setting up my company to getting a visa and any
required approvals and licenses done by one law firm.
I don't know who I should I consult for advice about setting up a company and getting a visa.
Since my Japanese is not great, I would like to consult with someone who can consult with
me in English.
If you have any of these concerns, then Kobe Legal Partners is the place for you!
Kobe Legal Partner's Support and Services
Kobe Legal Partners Shiho-shoshi Law Office routinely provides the following support and services to foreign companies who wish to expand into Japan.
Registration application for incorporation and branch set up
Preparation of documentation necessary for registration applications
Preparation of affidavit
Applications for status of residence
Applications for approvals and authorizations
Translation of documents
Coordination with an English-speaking tax accountant
Introduction to an English-speaking real estate agent to assist with office and employees' residential needs
Kobe Legal Partners' Uniqueness
Setting up a business in Japan normally requires the services of a shiho-shoshi lawyer for the procedures up through and including the company's registration and also the services of a gyosei-shoshi lawyer for obtaining business licenses, visas, and other post-incorporation matters. Since the shiho-shoshi lawyers and gyosei-shoshi lawyers generally maintain separate offices, setting up a company usually requires the services of two offices and the fees of two offices.
Kobe Legal Partners is unique in offering a one-stop support approach by combining the services of a gyosei-shoshi with the services of a shiho-shoshi in one office. This eliminates the risk of overlapping costs and gives you the freedom to grow your business instead of focusing on the headaches of business registrations and visas
Why not expand to the Kobe area?
Since Kobe first opened its port to the world in 1868, it has developed as an international port city. Its foreigner-friendly environment is reflected in the more than 40,000 foreign residents from more than 120 countries.
Impressed by this environment and the good business rapport between the foreign business community and the local businesses and government, many foreign and foreign-affiliated companies were drawn to Kobe and have located their headquarters in Kobe. Such well-known corporate giants as P&G, Nestle, Eli Lilly, Airbus Helicopters call Kobe home.
Kobe City's recent efforts to promote the "Kobe Medical Industry Development Project" have resulted in an influx and concentration of medical and pharmaceutical-related companies in the Kobe area, both foreign and domestic. With the presence of RIKEN, the Advanced Institute for Computational Science, and Kobe University, Kobe is becoming known for cutting-edge technology.
However, the scope of domestic and foreign businesses in Kobe area run the gamut from high-tech to manufacturing, from agricultural to chemical.
A final reason that makes Kobe attractive to foreign company is the variety of incentives and subsidies available through local and prefectural governments. We would be happy to help you explore these options.
Wherever you are in the world...
For those who live at a distance, we are happy to consult with you with our user-friendly Web-based meeting system.
We also welcome inquiries not only from the Kansai area (i.e., Osaka, Kobe and Kyoto), but also from other parts of Japan and overseas.
Related posts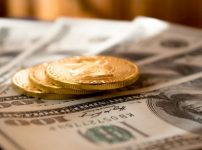 2020/8/20