Does this sound like you?
Do you have any of these concerns about your resident status (i.e., visa) in Japan?
You want to obtain a management visa that allows you to set up a company and launch a business in Japan.
You want to apply for a visa so you can set up a subsidiary in Japan and dispatch employees to it.
You want to hire foreign technical personnel to work at a company in Japan and want to know how to get visas.
You plan to get internationally married to a Japanese, but are not familiar with the visa procedures.
You want to live in Japan after divorcing your Japanese spouse, but are unsure how that will affect your visa.
Smooth Visa Application Procedures Makes a Difference!
In situations like these, smooth visa application procedures are essential. Unless the process goes well and a visa is granted, the foreign national is left in an insecure position where they cannot manage their company or start their new life.
For example, even if you have established a company Japan, you cannot start running your company if you cannot get a visa. On the other hand, if you apply for a visa after the company is already set up, if the visa application does not go smoothly, the actual start of business may be delayed from your investors' viewpoint.
As a further example, even if you are married internationally to a Japanese and want to live together in Japan, you cannot live together as husband and wife until the appropriate visa is issued. In this case also, a smooth application process is necessary to ensure that a couple can live together as quickly as possible.
How Can Kobe Legal Partners Help You?
To make sure that your visa application goes smoothly in Japan and that a visa is issued, please let Kobe Legal Partners use its extensive experience and knowledge about visa and immigration matters help you!
Details of Legal Support Provided by Kobe Legal Partners
Kobe Legal Partners provides the following support for Japanese visa applications:
Consultation about visa applications
Visa application procedures for corporate or family derivative visas made from overseas
Procedures for certificate of eligibility for status of residence
Procedures for changing from one type of visa to another
Procedures for visa renewals
Preparation of written statements for visa applications
Preparation of business plans when applying for a manager's visa
Can handle all of the above in English
Wherever you are in the world...
For those who live at a distance, we are happy to consult with you with our user-friendly Web-based meeting system.
We also welcome inquiries not only from the Kansai area (i.e., Osaka, Kobe and Kyoto), but also from other parts of Japan and overseas.
Related posts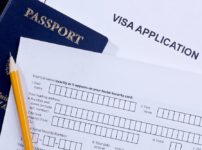 2019/8/3