Recently there has been a significant increase in the number of foreign individuals and foreign enterprises investing in attractive real estate markets in Japan.
In Japanese real estate transactions, following the signing of the purchase agreement, the final purchase price is made following confirmation that the real estate registration has been successfully concluded in the presence of a Shiho-Shoshi lawyer on the closing date .
Kobe Legal Partners Shiho-Shoshi Law Office and its English-speaking staff can team up with an English-speaking real estate agency to provide you with reliable and seamless support and services for your real estate transactions and investments in Japan.
Real Estate Registration System in Japan
There is a real estate registration system in Japan that is used in order to announce the owner's rights to real estate, be it a physical building, or land.
In this registration system the concerned rights of the real estate in question are described in terms such as "Who owns it?" or "Is this building the subject of a mortgage?"
When buying or selling real estate, you cannot claim to a third party that the property in question belongs to you unless you get it officially recorded that the ownership of the real estate in question has been transferred to you.
Thus, it is very important to get real estate registered properly by a professional solicitor i.e. shiho-shoshi. The right to claim ownership only becomes valid when we, shiho-shoshi lawyers, ensure that the registration has been conducted legally and properly. The settlement of the trading value needs to be carried out with the co-signing of shiho-shoshi lawyer.
What are the regstration Procedures?
1. Making the contract of transaction

2. Settlement of the trading value
(with a shiho-shoshi lawyer)

3. Applying for registration
These procedures usually completed within one week of the application.
Q&A
Q Are there any restrictions on

non-Japanese

buying real estate in Japan?

A Since there is no nationality restriction on the purchase of real estate in Japan, both non-Japanese individuals and corporations can buy real estate.

Q Are there any limits to the acquisition of real estate in Japan for

non-residents of Japan

?

A There is no legal limit so they can freely buy or sell real estate in Japan. However, they might report the fact that they have acquired real estate to the Minister of Finance via the Bank of Japan.

Q Is there any required time period for ownership of real estate in Japan?

A There is no such limitation on real estate ownership under Japanese law.

Q What happens to the ownership of real estate when the owner dies?

A In Japan, the title to real estate passes to the heirs when the owner of the real estate dies. At that time, a registration is made indicating the transfer of ownership of the real estate by inheritance. In the case of foreign heirs, since inheritance procedures where there is a will are much simpler than procedures where there is no will, foreign owners of real estate in Japan should strongly consider having a written will prepared.

Q Can a married couple buy real estate as "joint tenants"?

A A married couple can jointly purchase real estate in Japan. However, Japan's joint ownership system is different from "joint tenants." In Japan, when one of the joint owners dies, the partial ownership of the deceased joint owner will transfer to his or her heirs, and not to the other joint owner.


"Joint tenants" is a common way for 2 (or more) people to own property jointly in the U.S., the UK, Australia and other common law countries. When one joint owner dies, the title to the real estate automatically transfers to the remaining joint owner(s).

Q Why is registration of real estate important in Japan?

A Under Japanese law, you cannot defend the title of real estate you have purchased against a third party until you have registered the property. Further, between the time you purchase your real estate and register it, there is a risk that the original seller may sell it to a third party. If that third-party buyer registers ownership of the property before you do, your ownership rights will not be recognized. To avoid this type of risk in Japan, a registration application is filed simultaneously with the purchase of the real estate in order to protect your ownership.

Q Who should I ask to get the registration done?

A Shiho-shoshi lawyer will handle this in Japan.

Q What kind of documents do I need to prepare for real estate registration?

A Buying and selling real estate in Japan involves a lot of complicated paperwork that differs depending on the kind of transaction, the category of property, and the parties. To find out how we can make the process quick and painless for you, please inquire.

Q How can I confirm when the registration has been completed?

A When the registration is completed, the name of the new owner will be listed in the register. You can confirm this by obtaining a copy of the real estate certificate of registered matters at the Legal Affairs Bureau. It generally takes a little more than a week for the registration to be completed. You will receive a notice of registration completion and an identification number. It is also possible to check the status online.

Q In what writing system (katakana, alphabet, etc.) will my name be noted on the registration?

A The Japanese real estate registration system lists individual's names using the Japanese writing system. For example, Chinese and Taiwanese characters will be substituted with Japanese characters. Katakana will be used for the registration of names in all other writing systems.

Q Even if I don't have my own seal, is it still possible to

buy

and register real estate in Japan?

A Having a seal is not absolutely necessary for foreign nationals. Instead, it is acceptable for you to put your signature on the purchase and registration documents. However, since having a seal in Japan somehow makes things easier, we recommend that you obtain one if you reside in Japan. There are actually many non-resident foreign nationals who purchase their own seal when they come to Japan to buy real estate. It only costs a few hundred Japanese yen to have a seal made.

Q Will the fact that I do not have my own seal be a problem for

selling

real estate in Japan?

A Although the seller is generally required to provide a certificate of seal impression when registering the ownership transfer of real estate in the buyer's name, foreign nationals who do not have a seal may provide other documents instead of the certificate of seal impression. Below is a more detailed explanation for foreign nationals residing in Japan (Item 1) and foreign nationals who reside outside Japan (Item 2).
1 For foreign nationals residing in Japan, the easiest way is to have a seal made, register it at the municipal office where you reside, and have a certificate of seal impression issued. This will help all the procedures go much more smoothly.
As an alternative to the above, you may be able to register your signature with your home country's embassy or consulate in Japan, and have a signature authentication certificate issued. This signature authentication certificate can be used instead of the certificate of seal impression for the registration of the ownership transfer of real estate. However, if your home country's consulate or embassy does not issue signature certificates, then you will need to register your seal as described above.
2 Foreign nationals who reside outside Japan must have their signatures verified by an official in their home country who is authorized to make such certification, such as a notary public. Practically speaking, the most common way to prove your signature for the registration of ownership transfer is for the foreign national to sign a type of affidavit before an authorized public official in his home country and obtain verification or certification of his or her signature. Kobe Legal Partners can prepare this affidavit for you.

Q Could you tell me if there are any taxes to pay when I buy real estate in Japan?

A When buying real estate, you will need to pay the following taxes.
1. Registration and license tax (when making the official registration)
2. Real estate acquisition tax (following the purchase procedures)
3. Fixed asset tax (annual)
Non-residents of Japan need to appoint a tax manager to pay real estate acquisition tax and fixed asset tax on their behalf.
How Kobe Legal Partners Can Help You?
Submit real estate registration applications on your behalf
Attend the payment of the purchase price
Preparation of relevant documents in your language (English and Chinese available; if you require other languages, please ask)
Official report of real estate acquisition to the minister of finance
Handle tax procedures on your behalf ("tax manager")
Translation of sale and purchase agreements and official disclosures regarding the property Into your language
Explanation of whatever you need to know about Japanese law regarding real estate
Introduction to experienced and knowledgeable, English-speaking real estate agency
Preparation of documents for real estate registration in Japan or overseas
We would appreciate your cooperation in assisting our Shiho-Shoshi lawyers to confirm the identity of the buyer and the seller, which is a legal requirement in transactions involving the sale of real property in Japan.
Wherever you are in the world...
For those who live at a distance, we are happy to consult with you with our user-friendly Web-based meeting system.
We also welcome inquiries not only from the Kansai area (i.e., Osaka, Kobe and Kyoto), but also from other parts of Japan and overseas.
Related posts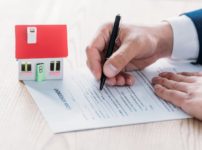 2019/6/5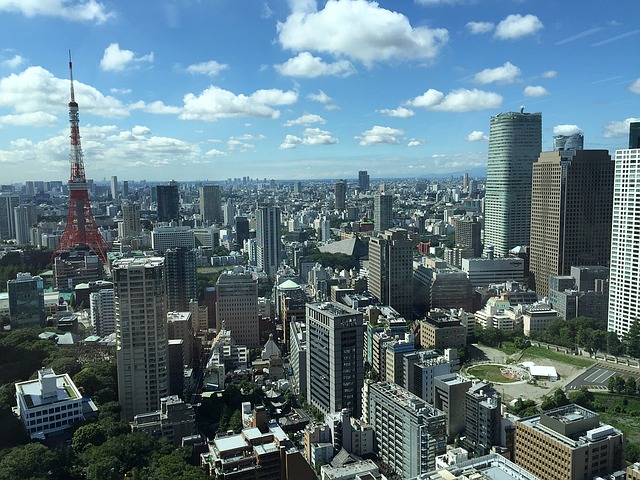 2018/2/15
To Overseas Investors Considering Japanese Real Estate Investment
Structure of Japanese Real Estate Transactions The first step in buying real estate in Japan is finding a good real estate agency. A real estate agency will locate potential investment properties and explain important information about the properties to p ...