Kobe Legal Partners is a long-standing firm of shiho-shoshi and gyosei-shoshi lawyers helping make life in Japan easier for the local foreign community with a range of services pertaining to visas, marriage, divorce, wills and inheritance, business, and asset management.
Office Location
Daiwa Jisyo Sannomiya Bldg. #701
3-1-2, Isobe-dori
Chuo-ku, Kobe 651-0084
Kobe Legal Parners Profile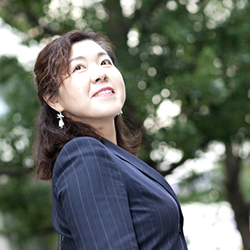 Sachiko Inoue
Qualification: Shiho-shoshi Lawyer(Solicitor)
Registration Number : 998 (Hyogo Shiho-shoshi Lawer's Association)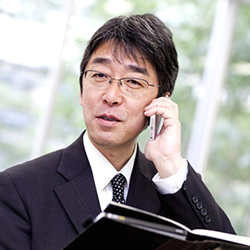 Fumihiro Saeki
Qualification: Shiho-shoshi Lawyer (Solicitor)/Gyosei-shoshi Lawyer
Registration Number: 1177 (Hyogo Shiho-shoshi Lawyer's Association)
QualificationWhat is the difference between shiho-shoshi and gyosei-shoshi lawyers, and when should you use them?
Shiho-shoshi and gyosei-shoshi lawyers are both certified specialists in drawing up official documentation. The difference is in the kind of documents they are allowed to handle. Shiho-shoshi lawyers specialize in drawing up legal documentation for buying and selling real estate and incorporating a company, as well as documents for submission to courts of law.
On the other hand, gyosei-shoshi lawyers mainly handle documents related to obtaining permits, including those required to set up certain kinds of businesses, as well as visas needed to live and work in Japan. They are also allowed to submit notices to government offices and other authorities on behalf of their clients.
Wherever you are in the world...
For those who live at a distance, we are happy to consult with you with our user-friendly Web-based meeting system.
We also welcome inquiries not only from the Kansai area (i.e., Osaka, Kobe and Kyoto), but also from other parts of Japan and overseas.